What's New: Mercury SMS V1.11

1

min read
What's New: Mercury SMS V1.11
1

min read
Published: February 9, 2017
Super excited to announce we've released the latest version of Mercury SMS onto the AppExchange today. It includes some pretty cool features, especially the 'SMS Inbox', which provides you with real-time notifications when inbound messages are received. At a high-level, here's what's new:
SMS Inbox
Bulk SMS to Users
Assign Default Accounts to Users
Support for Master-Detail Child Objects
Support for Assets Object
Enhancements to Cirrus Insight Inbox App
Inbound Message Target Number Identification
Web Push URL Enhancement
By far, the coolest feature in this release is the SMS Inbox.  It automatically displays inbound messages in real-time, as they're received. You're able to add the SMS Inbox to your Salesforce Classic Sidebar, your Lightning Experience Home Page, Salesforce1 and your Service Cloud Console – that's right, a real-time SMS Inbox right inside your Console!!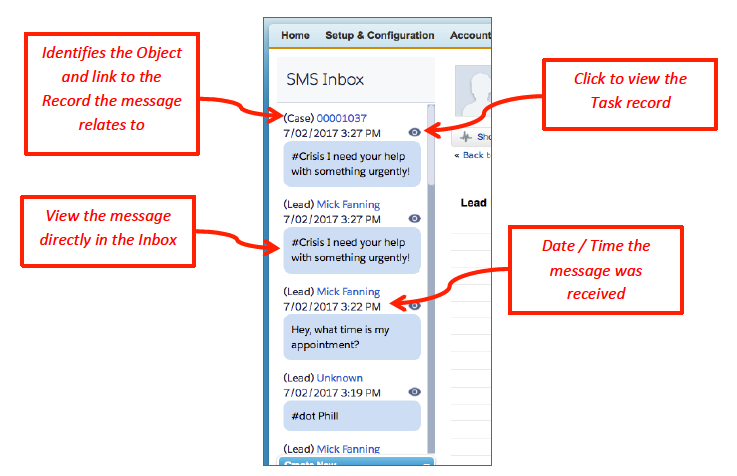 If you haven't already, make sure you check out the full release notes and what's new webinar.